TOPICS
Triple Victory at ASLA Florida Design Award 2018!
At the 2018 ASLA Florida's Design Awards, Green Wise's main offices rooftop garden (previously awarded SITES® GOLD certification) was awarded the Award of Excellence, the Environmental Sustainability Honor, and the Frederic B. Stresau Award.
■What is ASLA Florida Design Awards?
ASLA Florida is the Florida Chapter of the American Society of Landscape Architects (ASLA). ASLA is involved in setting the guidelines for SITES certification and is the oldest association for landscape architects in the world. Every year, ASLA Florida Design Awards awards exemplary work in landscape architecture out of submitted projects. There are two categories, the student and the professional, and submissions are judged on numerous criteria and awarded accordingly. In this year's Design Awards, Green Wise's rooftop garden received the Award of Excellence in the professional category as well as the Environmental Sustainability Honor and the Frederic B. Stresau Award, taking home three awards in total.
■Comments from the Judges
We received the following comments from the judges:
・Outstanding consideration for the environment by incorporating a wide variety of environmental measurements.
・The design is tailored for the surrounding environment, and usage of the space for activities involving the local community is exemplary.
・The selection of plants draws out the beauty of the four seasons.
・Even in a limited space, the changes throughout the year and surrounding scenery are expressed well.
With the SITES® GOLD certification and now the ALSA Florida Design Awards, we plan to continue promoting our work on our rooftop garden as an example of not just functional design, but also as a green space valued for its beauty and ease-of-use. Through this, we hope to help spread awareness of the benefits landscaping design has on society.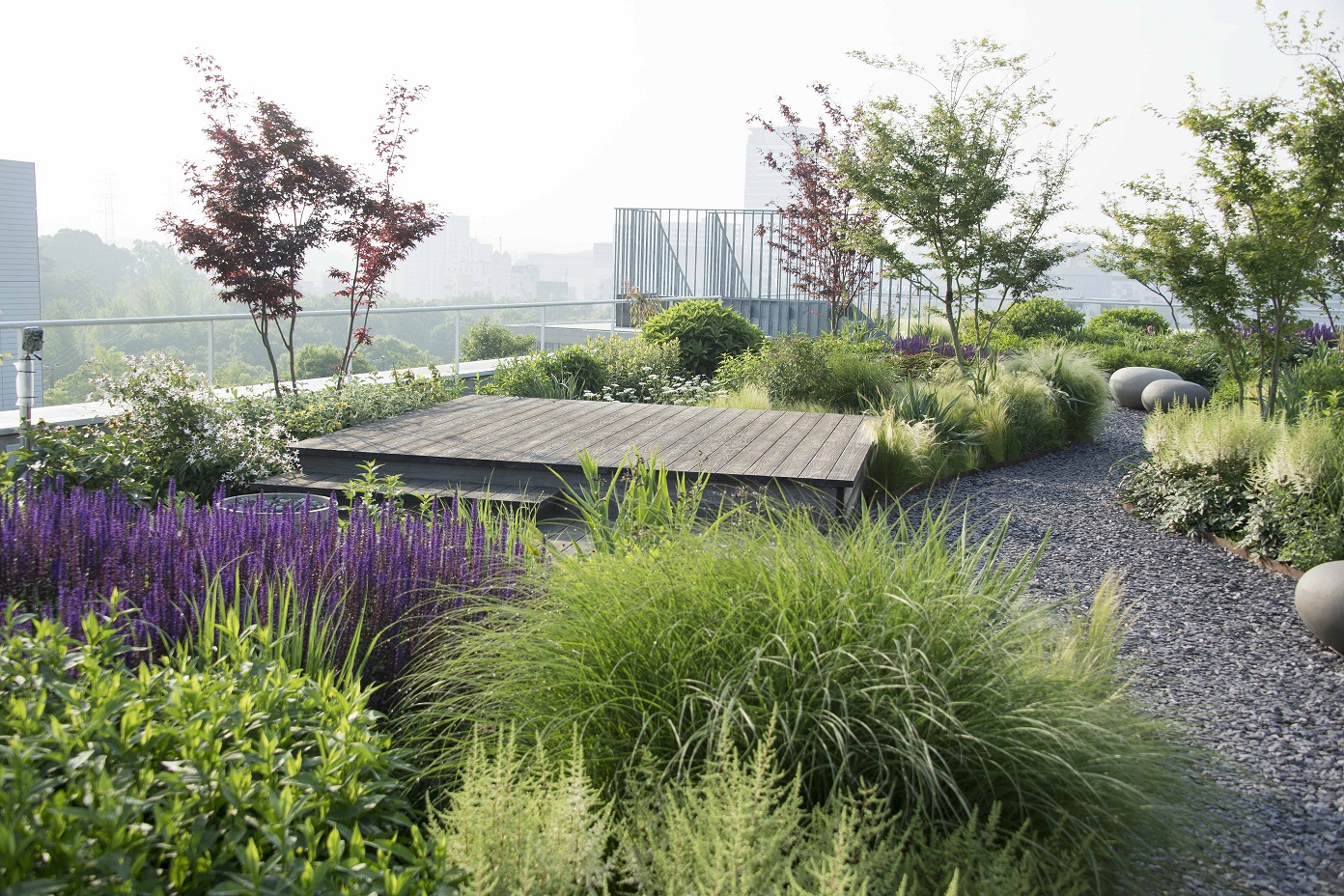 2018 ASLA FL Design Awards
[Awarded]
・Award of Excellence
・Environmental Sustainability Honor
・Frederic B. Stresau Award
■Related Topics
2018.1 The Rooftop Garden at Green Wise headquarters has received SITES® Gold Certification
2018.6 Received the Award of Appreciation at 2018 World Green Infrastructure Congress!