TOPICS
The Rooftop Garden at Green Wise headquarters has received SITES® Gold Certification


—–News—–
On 11th January 2018, the rooftop garden at Green Wise headquarters became the first development project in Japan to be certified by the US-based SITES® rating system, receiving a SITES® Gold certification.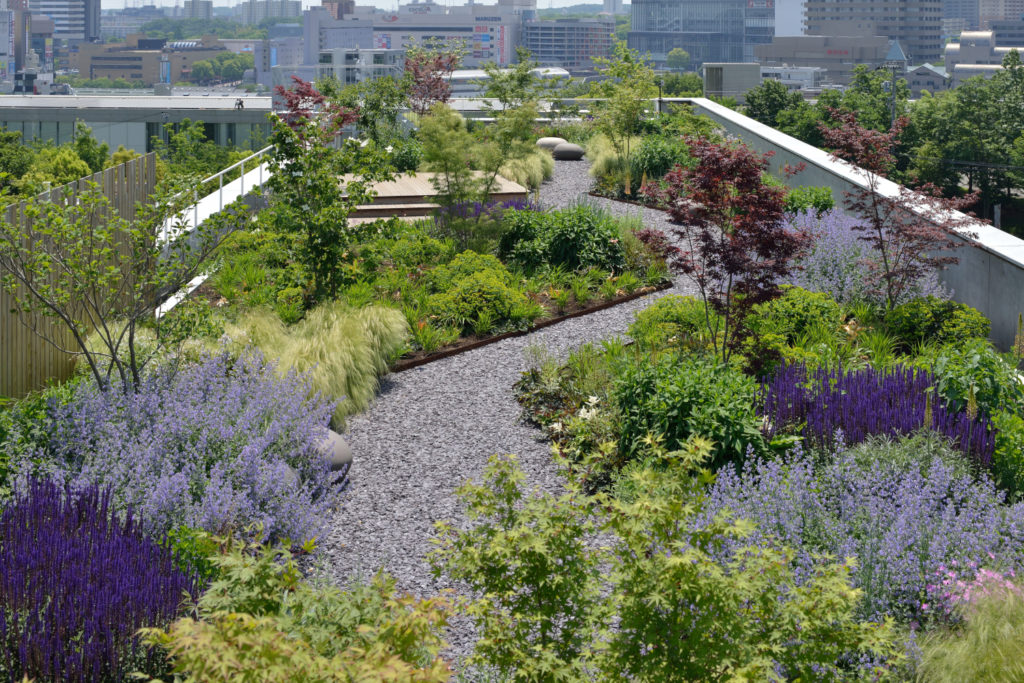 —–What is SITES?—–
The Sustainable SITES Initiative®
About SITES® Certification
What is unique about the SITES® guideline is that it traces land development to the smallest of landscape design component, such as the wood used for a seating bench, how the trees and plants were grown by its producers, and how the project site will bring happiness and wellbeing to its users, all at the initial landscape planning and designing stage. The guideline pushes all parties concerned to consider the environment first, and to conserve, protect and enhance the land potential with the design process outlined by the SITES® guideline.
—–Why we made the challenge—–
Green Wise Co., Ltd. is a landscape design company, which started business as a pioneer plant rental service in 1905. Since then, the world has changed drastically and what was valued before is no longer sustainable in the modern age, and we believe we are at a turning point in our greenery business. Climate change has brought many changes to the environment we used to be familiar with, and it is clear this is a message from the environment that it can no longer cope with the strain we are putting it under.
Marking our 111th year in 2016, we at Green Wise have taken several steps forward in engaging our business towards a more sustainable and environment-friendly initiative. For several years, we have been shifting our priority to green management and green space utilization consulation, under the newly established Company Practice Standards.
As a company, to make the change to a more sustainable model for the next 100 years, we believed the SITES® guideline outlined our standards very closely and could showcase the values we bring to landscape designing.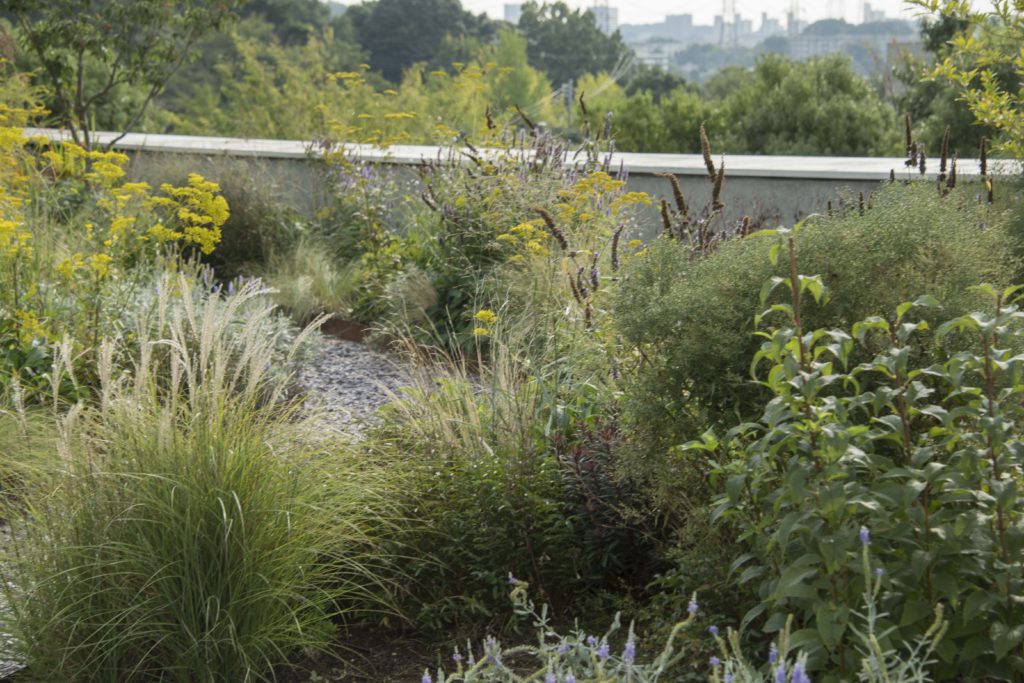 —–Our Garden—–
The rooftop garden that received SITES® Gold certification is promoting "Slow Green", which is one style of environment appreciation. Slow Green encourages local, seasonal plant growth, and promotes better ways of enjoying nature. Motivated by a respect for the natural world and a commitment to sustainability, Slow Green's philosophy is to preserve habitats where flowers thrive naturally, and harvest them with care. Slow Green also finds beauty in leaves, shoots, berries and buds, and brings them indoors to share the miracles of nature with others.
Sustainable SITES Initiatives HP:
http://www.sustainablesites.org/green-wise-headquarters-roof-garden