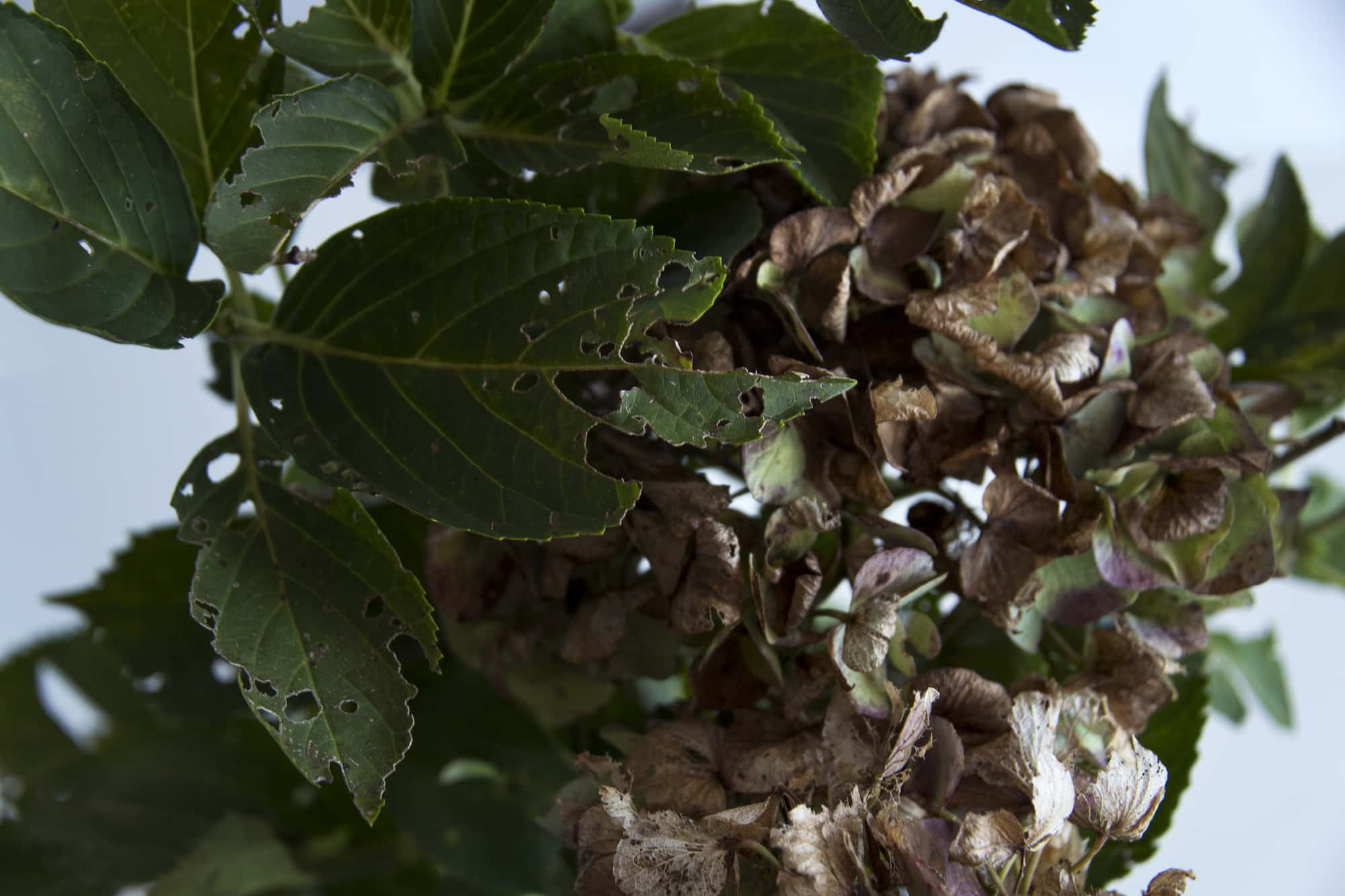 Toward greenery that coexists with the environment
We do not use environmentally hazardous greenery.
We will work to restore the environment, people, and the living creatures around us, based on the concept of "slow green." We will work to restore the environment.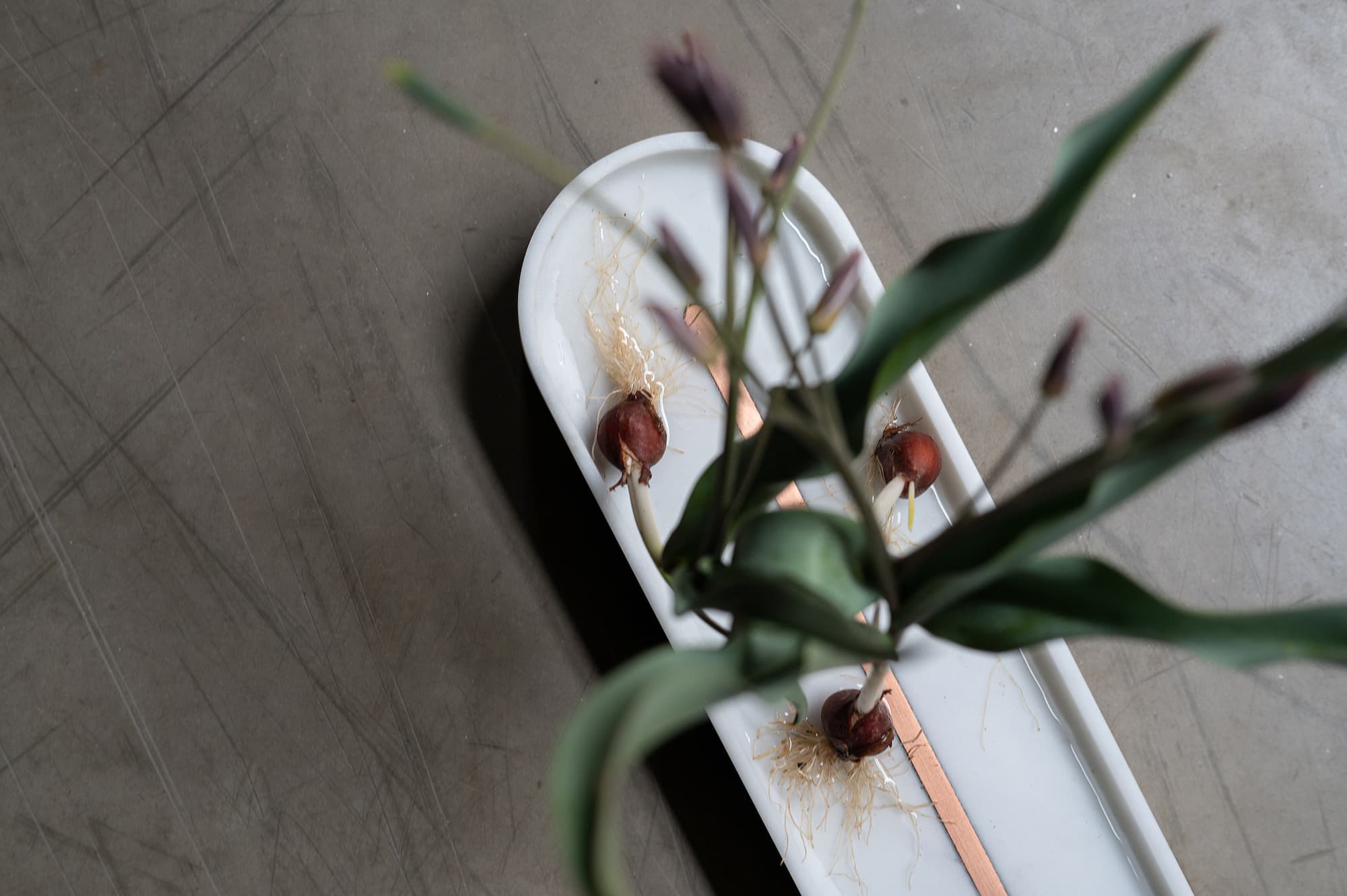 Milano Salone 2022
We will be exhibiting at Milano Salone 2022 under the theme of "Life Cycle".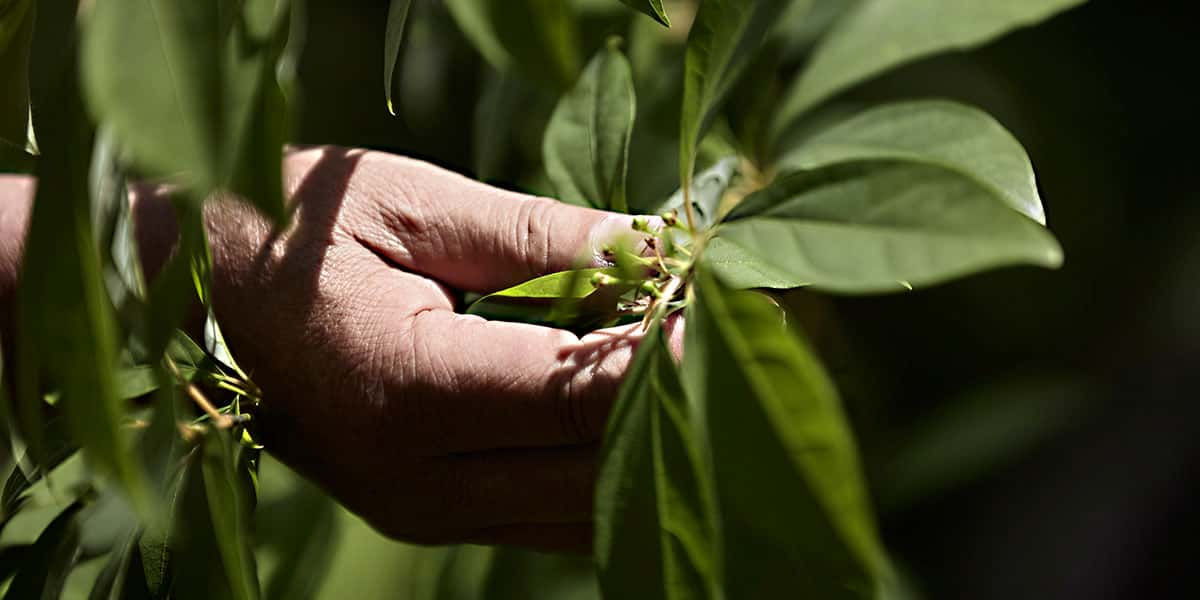 IPM planting management that is friendly to humans and other living creatures
We are committed to managing green spaces with consideration for people and the environment, so that people can experience nature close at hand and enjoy their connection with nature without worry. We manage green spaces with consideration for people and the environment.
In many parts of the world, flowers and other green plants are produced industrially in greenhouses with the heavy use of pesticides and chemical fertilizers, as well as the consumption of fossil fuels to get ahead in the growing season. Consumers prefer flowers that are blemish-free, uniform in size, and in bloom at the right time; this is what is considered a "good product." But the fact that this has led to environmental pollution and health hazards in the flower industry is not well known.
"Slow Green" is a concept that proposes a more sustainable lifestyle by minimizing the burden on the environment and our health, honoring the beauty of flowers grown in a state closer to their natural environment, and encouraging the use of such plants.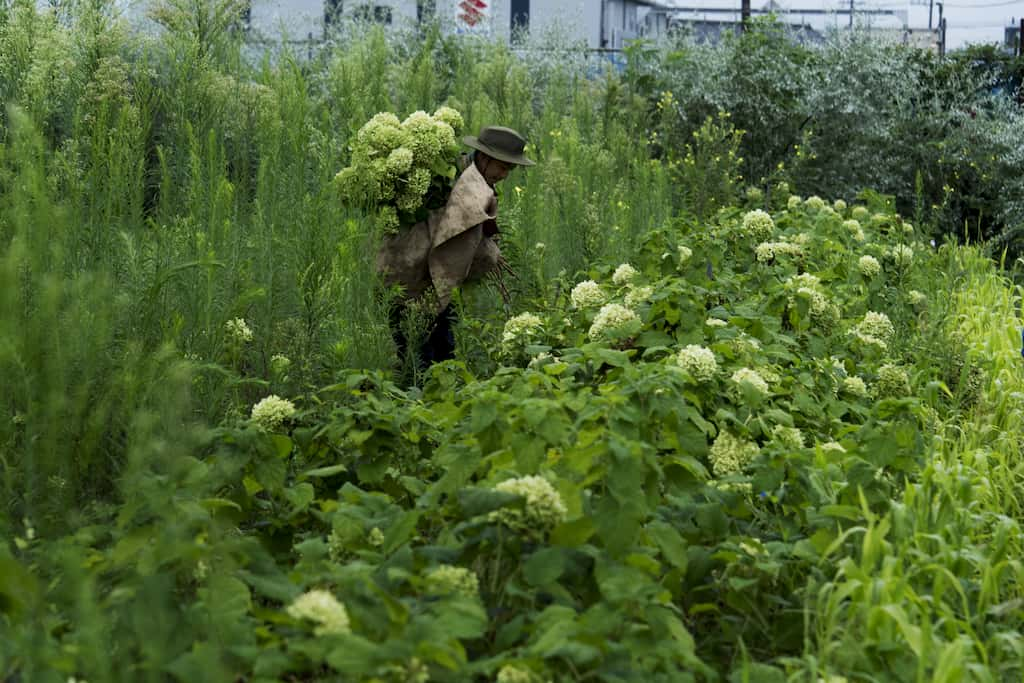 The "Slow Green" approach to flower cultivation uses only organic fertilizers with no chemical pesticides. Instead of growing in greenhouses, the flowers are grown in the open air, under natural sunlight. Plants that mature using their own strength under these circumstances each grow in a unique way. Plants that grow without chemical pesticides or chemical fertilizers are vibrant in their flower petals, spreading form, color, and aroma.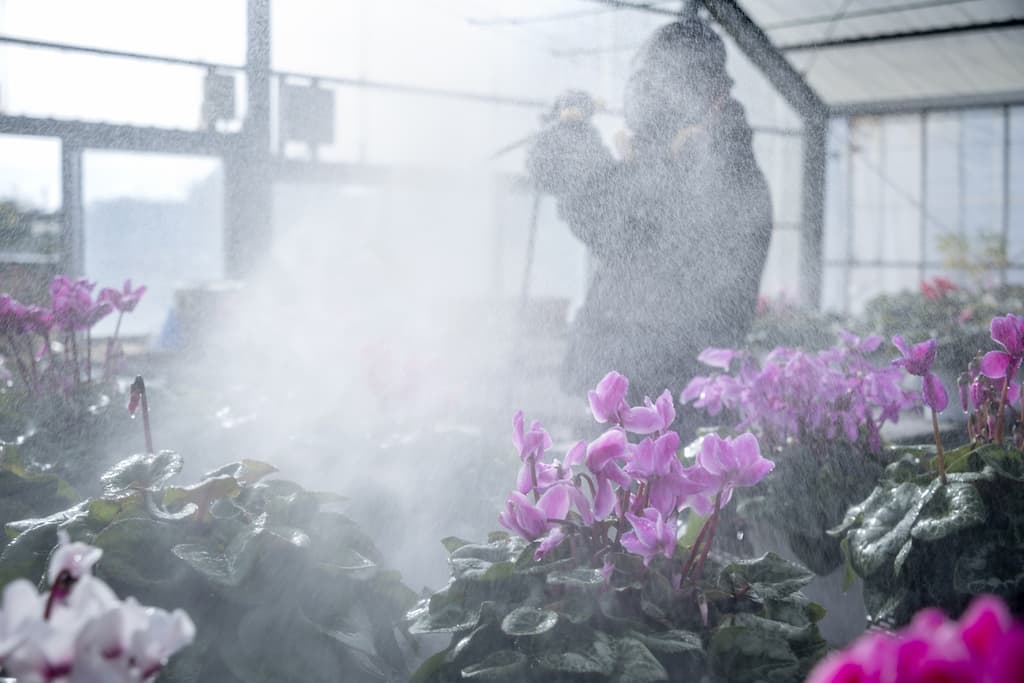 Standard flower production methods use large amounts of chemical pesticides and fertilizers. Not only do they pollute the soil and surrounding environment, but they also cause many health hazards to the workers involved in the production.
Greenhouses that are kept illuminated and force production regardless of the weather are heated by fossil fuels. The airplanes and trucks used to transport crops to remote areas in Japan and overseas also emit large amounts of CO2 due to their use of fossil fuels.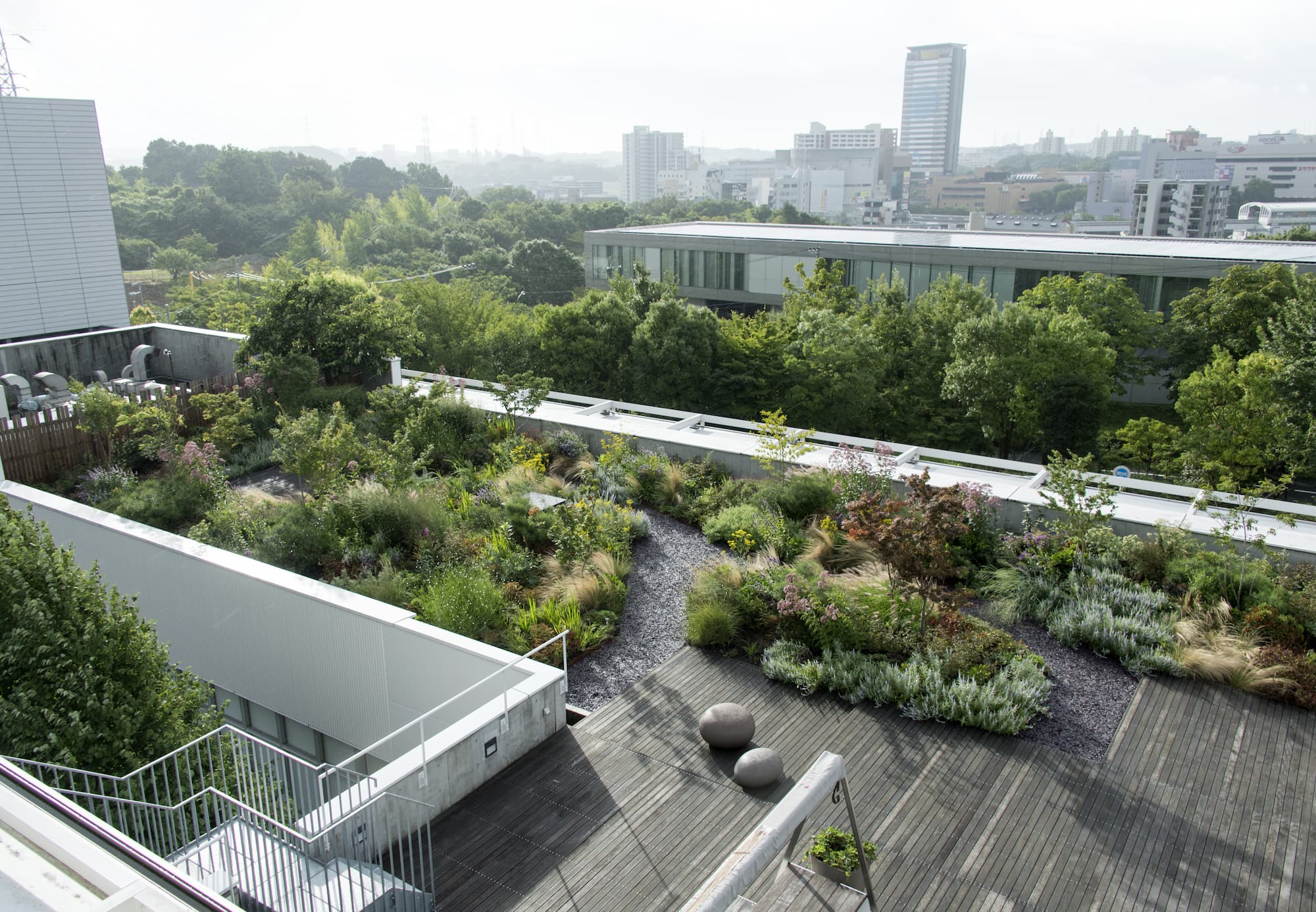 Environmental Regeneration Through Slow Green
Green Wise hopes to spread the concept of "Slow Green" to society as a whole, including the producers, distributors, and retail sellers of flowers and garden plants. In order to more deeply study the cycles of nature, we created a green roof * at our head office building where we meticulously monitor the effects of nature. Using the techniques and information we have gained through this process, we aim to establish sustainable green space management methods that will help contribute to global warming mitigation and preservation of biodiversity.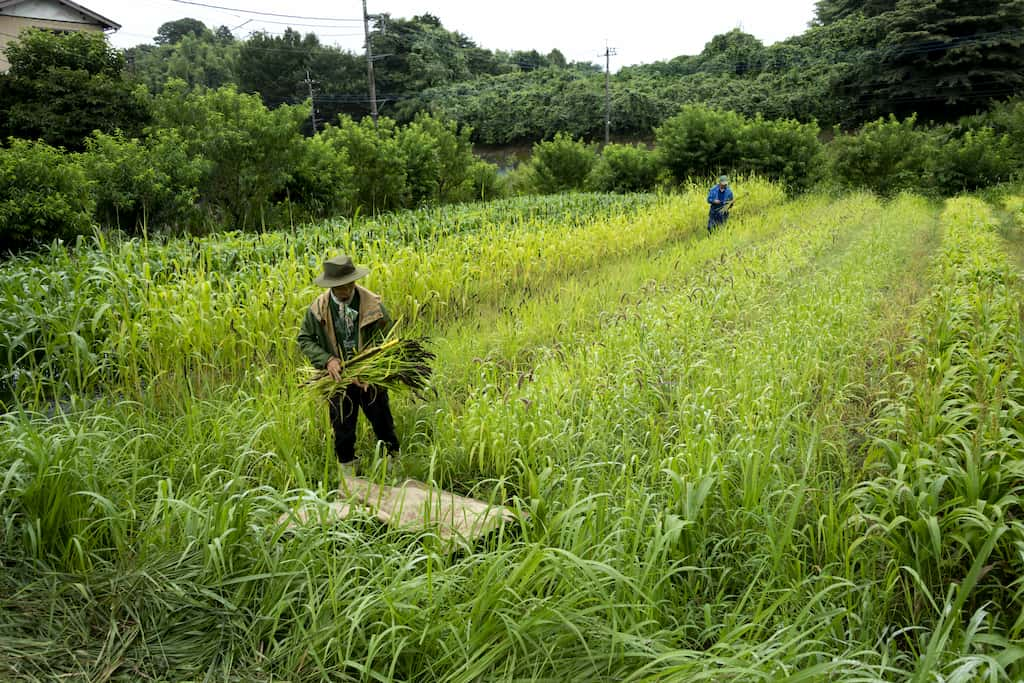 Initiatives for Environmental Regeneration
We purchase from these highly trusted growers only as much as we need, during their natural growing season, and we reuse the plant remnants to eliminate unnecessary waste. By using plants that grow well locally, we reduce the energy needed for transportation.
In order to shift the planting industry to a more sustainable direction, and one that leads to environmental restoration, we will need evidence of the efficacy of our cultivation methods as we move forward, as well as a system of ensuring the traceability of production. To this end, we are working to build a life cycle assessment system that covers production, distribution, products, consumption, and reuse.
Green Wise's activities and networks aiming to restore the environment are wide-ranging and growing. It is not only the domestic and worldwide customers, collaborating businesses, producers, and staff, but also the plants, insects, birds, soil, and climate who are the stakeholders that have a direct connection to our activities, and they are allies participating in the cycle of "Slow Green."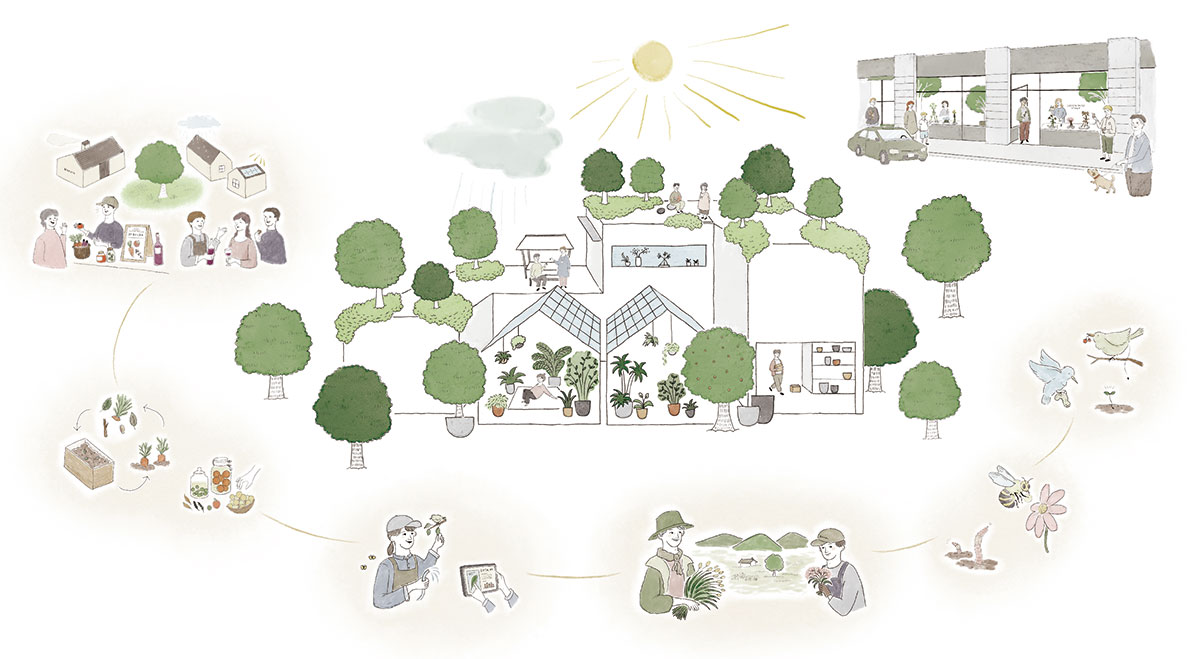 Green Wise Japan
Green Wise Italy
Residence
Restaurant
Plants
People
Producers
Insects
Birds