On the third floor of Tamagawa Takashimaya SC, there is a rose garden managed by Green Wise.
Around 200 plants grow over seven areas ("Scarlet Garden," "Old & White Rose Garden," "Border Garden," "Rose Gallery," "Grass Garden," "Terrace Rose Garden," and "Trial Garden"), and greet all those who visit with vivd color.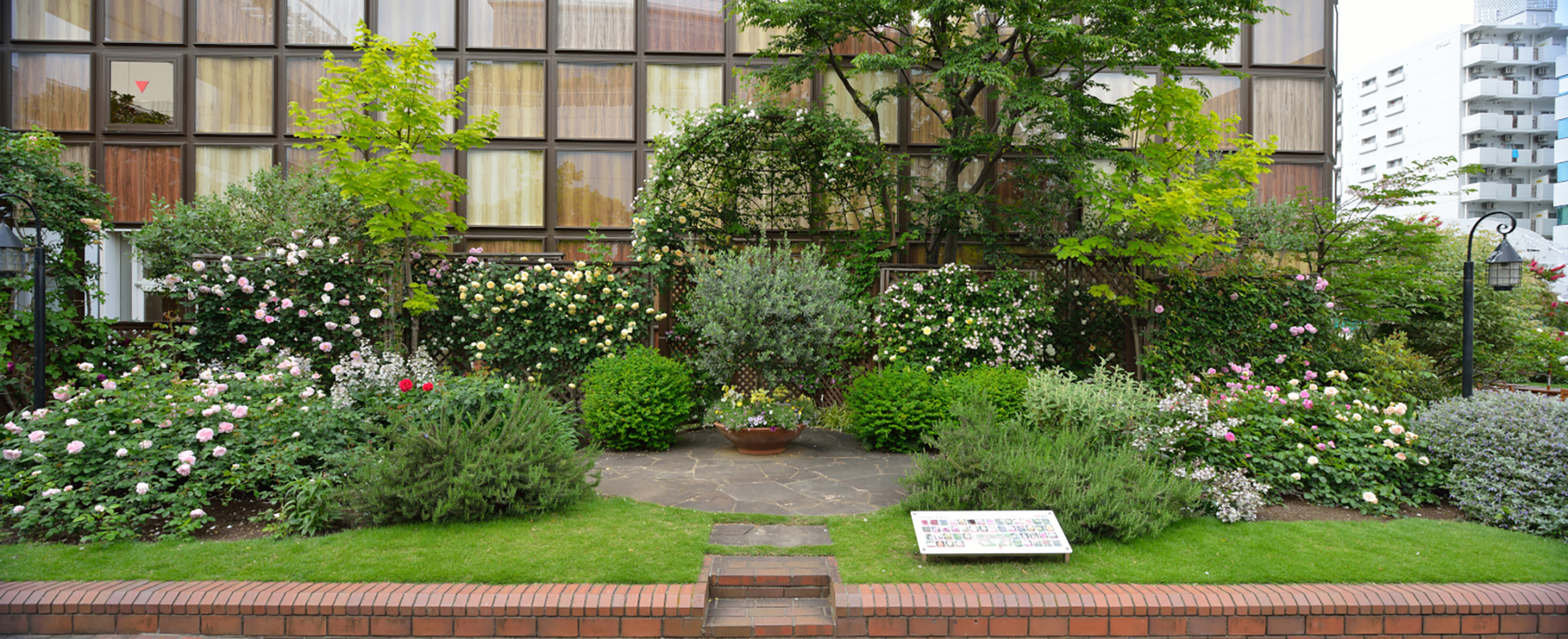 To help people appreciate this wonderful garden on a deeper level, Green Wise planned and held the event "A Delight of Early Summer! Rose Garden Tour," sponsored by Tamagawa Takashimaya SC.
32 people participated in the tour held on Sunday, May 13th. A rose garden-exclusive gardener guided participants through the garden, explaining different varieties of roses as well as important points for maintenance. It was enjoyed by the experienced and inexperienced alike, and served as an introduction to the world of roses.
Comments from participants included; "Until now I simply looked and enjoyed, but with the explanations I could appreciate how much more to roses there were"; "I'm glad I got to learn how to manage roses. I could feel closer to the roses when I knew how they could keep blooming so beautifully"; and "It was fun and I was able to learn a lot."
Tamagawa Takashimaya SC
3F Main Bldg., 3-17-1 Tamagawa, Setagaya-ku, Tokyo